Stress! Anxiety! Who will win the election? Who are my friends and loved ones voting for? Who should a Christian support? Surely, every candidate supports something with which God Himself will find fault, so what's a Christian to do?
If your answer is PRAY, you are absolutely right, but that is only the beginning. Then, we must question what to pray for. Do we pray for a specific outcome? Do we ask God who to vote for and then hope we hear His answer correctly? Of course, we can pray those things, but there's still anxiety in them, and God's word tells us to be anxious for nothing. So, what can we pray that will remove our anxieties when there is so much of our future at stake?
Pray for the presence of God!
I'll say it again…PRAY FOR THE PRESENCE OF GOD!
Remember the promises that come with praying for God's presence, and you will see that a prayer for His presence is enough for EVERY situation–including every political outcome. If His presence is in the voting booth, it can guide voters to the best decision. If His presence is in the high places (like the White House and campaign headquarters), it can drive out the spiritual wickedness that dwells in high places. If His presence shows up where there has been deceit, it can spur the revelations that will cause hidden sins to be found out. We need God's presence to bring balance and truth throughout this nation.
Some of God's presence promises include…
So, like a little light can drive out darkness, even a little of God's presence can drive out those things which cause us anxiety, including the turmoil about this election and all that is involved with it. The more of us who pray for God's presence, the more of His presence will be there–and we then have a great amount of Light to change the atmosphere.
Please, join me not only on election day but always to pray for God's presence. For elections, pray for God to be in every voting booth, at every polling place, in every government seat and building, in every campaign gathering and headquarters, with every voter, and with every candidate. After elections, and as all the candidates swear their allegiance to our Constitution and the nation, states, and cities they will represent, may the presence of God go with each and every one of them to lead them in their duties and in their personal lives as well.
God's presence will bring light where there is darkness, truth where there are lies, justice where there is imbalance, and peace where there is strife. There can be no greater prayer for today or for our future than to pray for Him and His presence to be poured out and to fill every aspect of our nation, our world, and our lives.
It's hard to believe it's already January 25th, and this is my first post for 2015. When I said I'd be traveling to care for my mom, I don't think I realized how much her diagnosis would change my world. Her loss on January 13th turned it upside-down.
I have some news to share related to her last days, but I will share that at a later date, probably when I'm back home and ready to start updating again more frequently. For today, I want to share the information I put together for her memorial service. I found the above picture in her belongings, and I believe it's from her late teens.
A few things from the memorial brochure I made for her…
Page 1, with the picture: "Tell the people, I am happy. Be happy for me too."
Page 2:
2 Timothy 4:7-8 (NLT)
(Paraphrased)
7. As for Catherine, she has fought
the good fight, she has finished the
race, and she has remained faithful.
8. And now the prize awaits her—the
crown of righteousness, which the
Lord, the righteous Judge, will give
her on the day of His return. And the
prize is not just for her but for all
who eagerly look forward to His
appearing.
Page 3:
In Loving Memory of
Catherine Anne Jensen
Went peacefully to her eternity with
her Savior, Jesus, on
January 13th, 2015
Memorial at her home church,
First Assembly of God, Benson, AZ
Sunday, January 18th, 2015 @ 1pm
Potluck reception to follow service.
Page 4:
Philippians 4:8-9 (NLT)
8. And now, dear brothers and sisters,
one final thing. Fix your thoughts on
what is true, and honorable, and right,
and pure, and lovely, and admirable.
Think about things that are excellent
and worthy of praise.
9. Keep putting into practice all you
learned and received from me—
everything you heard from me and saw
me doing. Then the God of peace will
be with you.
Many blessings to all my readers for your caring and concern as I walk through this unexpected valley of change in my family. Before she left us. the advent of technology allowed some wonderful last moments for Mom with her older sister, Shirley, and her younger brother, Dale, as we gathered on a Google hangout from three different homes. She was able to say good-bye to siblings, daughters, sons-in-law, a nephew, and friends on the Thursday evening before she began sleeping through her last days. On Saturday and Sunday, she awoke for brief moments for good-byes with her church friends in Benson. A little after 5:00 a.m. on Tuesday morning, January 13th, Mom took her last breaths while looking up and appearing to say "yes" to someone above her. We believe it was an answer to the question, "Are you ready to go?." She left peacefully and without enduring the extreme pain normally associated with pancreatic and liver cancer. The grace of God has sustained us and will continue to sustain us in the coming days.
May God sustain all of you today and always,
~Crystal
2014 is almost over, and I've slowed down a bit as the year winds down. I guess we all need to take a bit of a break now and then, and mine came in with some physical issues that wore me out for a few weeks. Now, I wonder if my body was preparing for the emotional hit I received just two days ago when I found out my mother has inoperable late-stage pancreatic cancer. Prayer gives me amazing comfort, and I can't imagine walking through a time like this without the grace of God and the strength of praying friends. When we're out of control, there's so much comfort in knowing that God is on His throne and that He cares.
With planning and upcoming travel, I don't know how often I'll be posting, but I promise I won't forget about the blog or about my precious and valued readers. Thank you for every day, and every lesson, you have walked (and will walk) with me in this wisp of life here on earth. Now, here's a 2014 review prepared for me by WordPress…
~~~~~~~~~~~~~~~~~~~~~~~~~~~~~~~~~~~~~~~~~~~~
The WordPress.com stats helper monkeys prepared a 2014 annual report for this blog.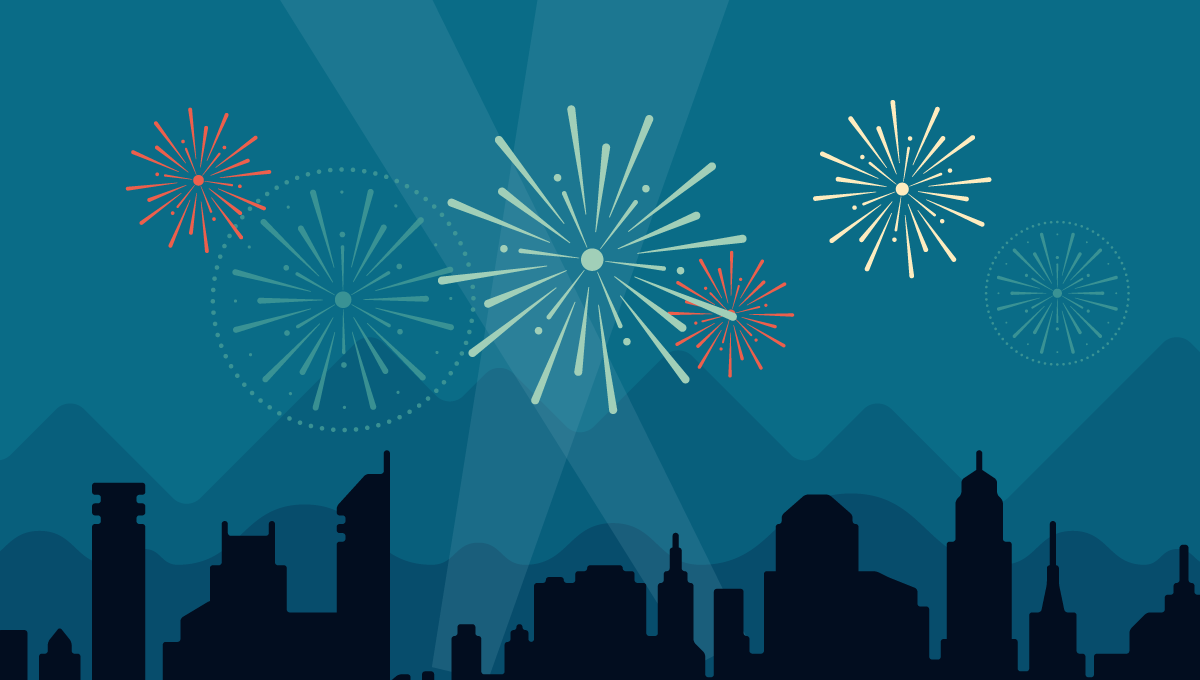 Here's an excerpt:
A San Francisco cable car holds 60 people. This blog was viewed about 1,900 times in 2014. If it were a cable car, it would take about 32 trips to carry that many people.
It is now officially winter, so whether we call him Old Man Winter or Jack Frost, he's here to stay with us for the next three months. Because he always comes to visit less than two weeks before the end of the year, we can be sure the old and new will cross paths with one another.
Our lives are filled with times of crossing old and new, and like the crossing of winter and the new year, the meeting does not always mean the old disappears right away. It is said that it takes 30 days to develop a new habit, so in that 30 days, the old habits slowly die away. Winter takes a little longer. For the old to go away any faster, it takes a miraculous change, and there are many stories of such miraculous changes because of one newborn baby some 2000 years ago. That miracle-bringing newborn is our Savior, Christ the King.
One of my all-time favorite Christmas songs is the one written in 1865 to the English tune of Greensleeves; the carol What Child is This?
The video above uses the entire set of lyrics, some of which are often left out in popular recordings but have so much power that I searched through a number of videos to find one that had them. Here are verse and chorus one…
What Child is this who, laid to rest,
On Mary's lap is sleeping?
Whom Angels greet with anthems sweet,
While shepherds watch are keeping?

This, this is Christ the King,
Whom shepherds guard and Angels sing;
Haste, haste, to bring Him laud,
The Babe, the Son of Mary.
This next verse is sometimes left out, but even when it is included, people often sing the above chorus instead of chorus number two. When you read the words for the second chorus, you'll understand the beauty and power in words that speak of the price our Savior paid for our eternal souls. I have trouble not crying when I sing this entire verse and chorus.
Why lies He in such mean estate,
Where ox and ass are feeding?
Good Christians, fear, for sinners here
The silent Word is pleading.

Nails, spear shall pierce Him through,
The cross be borne for me, for you.
Hail, hail the Word made flesh,
The Babe, the Son of Mary.
See what I mean? I'm the "me" in that 2nd line, and you're the "you." He was born, and His cross was borne, for me and you to receive forgiveness of all our sins, so we can live with Him for eternity. Once we receive that blessed salvation, we can lift praise for His mercy and grace. Here's verse and chorus three…
So bring Him incense, gold, and myrrh,
Come peasant, king to own Him;
The King of kings salvation brings,
Let loving hearts enthrone Him.

Raise, raise a song on high,
The virgin sings her lullaby.
Joy, joy for Christ is born,
The Babe, the Son of Mary.
I love the second-to-last line–Joy, joy, for Christ is born! Because He was born, we have a promise that our old lives and sins can be washed away, and we can be cleansed and made whiter than snow. Because of the blood of Yeshua, we are made both whole and new. As it says in 2 Corinthians 5:17 (NKJV)…
Therefore, if anyone is in Christ, he is a new creation; old things have passed away; behold, all things have become new.
When Old Man Winter meets Baby New Year, may their introduction be an invitation to you to surrender your old life and let Christ make you new. You don't even have to wait until then because we have the call in Scripture that Now is the day of salvation. Merry Christmas, and may this season bring you the newness and joy of life with our Savior, Christ the King! Amen.
We all want a perfect life. We don't want troubles and trials, sickness and loss, or any of that stuff that brings us grief and heartache. If we could have it, we would gladly take Heaven on Earth. This desire is likely as old as creation's move from a perfect garden to a world overrun by thorns and thistles. I believe we have this desire to keep our hope alive for a future eternity, and the story of The Savior's birth that we celebrate during the Christmas season renews it.
Another of my favorite Christmas songs is Oh Holy Night. Since the first time I heard it, I cried at the imaginings of a world filled with darkness and having no hope; not hearing from The Lord through prophets or otherwise for around 400 years.
The first verse tells us the condition of the world on that holy night…
O holy night! The stars are brightly shining,
It is the night of our dear Saviour's birth.
Long lay the world in sin and error pining.
'Til He appeared and the soul felt its worth.
That third line, Long lay the world in sin and error pining, says so much. Imagine being in a world where even the church is infiltrated by the government. Our world….if we give in to mayors who demand copies of sermons and laws that demand we live up to government expectations instead of biblical ones. We wait now for a promised Messiah to deliver us from the certain end we are facing if things continue as they are. Servants of God then also waited for deliverance according to promises they had read in the books of the prophets.
The last line, Til He appeared and the soul felt its worth, gives us that first glimmer of hope for the deliverance the Messiah would bring. The end of the first verse continues that hope and can be sung with a more lively beat.
A thrill of hope the weary world rejoices,
For yonder breaks a new and glorious morn.
Can you hear it? The beat that would go behind that thrill of hope? That lively beat then leads to the acknowledgment of such powerful mercy and grace that it can bring us to our knees in praise. The song's author must have felt this as he penned these words…
Fall on your knees! O hear the angel voices!
O night divine, O night when Christ was born.
The rest of the lyrics from the video are on the YouTube page, and there are even more verses and versions in the history of both the song and the poem. Visit Wikipedia to learn more. Another beautiful story behind the song is available at Beliefnet.
He brought life into a dark world, and He brought hope into a world of hopeless emptiness. His word tells us that He came to break the chains of bondage and set the captive free. Even though we have wars and troubles in this life, we have a hope for our future eternity if we continue to run our race with patience and perseverance. All of this is because of that one Holy night. I'll close with a final verse and chorus.
Truly He taught us to love one another,
His law is love and His gospel is peace.
Chains he shall break, for the slave is our brother.
And in His name all oppression shall cease.

Fall on your knees! O hear the angels' voices!
O night divine, O night when Christ was born
O night divine, O night, O – Ho-ly – Night.
For another post on my favorite Christmas songs, I'm including the lyric video from the Burl Ives' version of I Heard the Bells on Christmas Day. This version has a slightly different tune than what we find in many songbooks and by many singers, but it's the one most familiar to me. I grew up playing the Burl Ives vinyl album called Holly Jolly Christmas for years. If you want to hear other tunes, including a newer one by the Christian group "Casting Crowns," click the title to view the Wikipedia article.
In reading the history of this song, I've found that this poem by Henry Wadsworth Longfellow was written after a number of life tragedies. History has it written in either 1867, or in 1863 in the midst of the American Civil War. Whether during or after the war, this poem was likely written when, in addition to personal tragedy that included a war-injured son and recently deceased wife, the writer's heart was close to breaking.
Put yourself into the life of Mr. Longfellow. Imagine getting up in the morning, struggling to find any hope in your day or in your life. Your home and family no longer feel like the safe places of comfort they once were. Then, just when it seems nothing else can go wrong, war in your own homeland takes away your last place of security and stability. You stand on your front porch wondering what it's all about when the church bells start ringing just as they did when life was safe and war was not raging. Here's verse 1…
I Heard the Bells on Christmas Day
Their old familiar carols play,
And wild and sweet, the words repeat
Of peace on earth, good will to men.
The poet laments how the song goes on when it seems life should not. The Christmas season and its accompanying song are unbroken, the exact opposite of the author's heart. He writes about this in verse 2…
I thought how, as the day had come,
The belfries of all Christendom
Had rolled along the unbroken song
Of peace on earth, good will to men.
It was more than the author could take. His pain brought him to one of his lowest points in life. He writes of this low point in verse 3…
And in despair I bowed my head:
"There is no peace on earth," I said,
"For hate is strong and mocks the song
Of peace on earth, good will to men."
The air is thick with his hopelessness. Can you feel it? Have you been there in your own life? He sees no possibility of peace on earth or any good will to men as things stand now. Whatever else he was thinking and doing here, I imagine he was also praying. It is only in heartfelt prayer that a man could hear a voice of hope reminding him that God is still on the throne. Here's my favorite verse, verse 4…
Then pealed the bells more loud and deep:
"God is not dead, nor doth he sleep;
The wrong shall fail, the right prevail,
With peace on earth, good will to men."
God is not dead! He is not even nodding off for a nap, and He doesn't need an alarm clock of war or tragedy to wake Him. He is and always has been (and always will be) on His throne. His desire is peace on earth and good will to all men. For that desire to come to pass, God knew there had to be a covering for the sins man commits while misusing his free will.
The best use of our free will is to choose God, and that's God's hope for all mankind. Unfortunately, we lean too often on our own understanding instead of on His will, His ways, and His everlasting arms, so we need the blood of Yeshua to rescue and deliver us. That salvation through Christ is the best reason of all to celebrate His miraculous birth. God is still on His throne, wide awake and preparing a hopeful future for those who love Him. The wrong shall fail! The right shall prevail! And, one day, we will have true peace on earth and good will to men.
I've decided to do some posts on Christmas songs that really touch my heart. I don't yet know how many I will do. I'll start with songs from my top-ten list in no particular order. The first song I'll use is Oh Come, Oh Come, Emmanuel.
The video is a performance of the song by Selah (one of my favorite groups), and it's a wonderful rendition with the tune from Hatikvah (The Hope) played between the verses. The lyrics are on the video, and I'll put some of them here as well so I can add commentary. I'm pulling these from the carols.org site, and you can click there to read all five verses.
Verse 1
O come, O come, Emmanuel
And ransom captive Israel
That mourns in lonely exile here
Until the Son of God appear
Rejoice! Rejoice! Emmanuel
Shall come to thee, O Israel.
We read of this name, Emmanuel, in Matthew 1:23. Here it is from the King James' Version…
Behold, a virgin shall be with child, and shall bring forth a son, and they shall call his name Emmanuel, which being interpreted is, God with us.
I once heard a story about a man and his wife who opened their door on a snowy evening to see some little white kittens romping in the snow. The wife was on her way to a Christmas Eve service while her husband chose to stay home because he couldn't understand the importance of Christmas. As she walked farther away, the man tried to call the kittens to the door to come in from the snow. He even poured some warm milk into a bowl, but they still refused to come to him.
Eventually, the frustrated man hollered at the cats, "Don't you cats know that if you stay out there you'll freeze to death? How come I can't make you understand? I guess I'd have to become a cat myself and talk in your language before you'd believe me."
Just then, the church bells rang in the distance, and the man fell to his knees with understanding.
God knew we would die in our sins without His intervention. He needed to look like us and speak like us for us to believe that He only has our best interest in His mind and heart. He prophesied these things, and then He spoke to Joseph in a dream using the name, Emmanuel, which means "God with us." Think on these things as you ponder the reason for this season.
Even without believing this to be the exact time of year for His birth, we can celebrate His birth every day, and that includes the days now upon us. What a blessing to have a time of year when God's love, brotherly love, giving to others, and receiving from others, are all wrapped up in bows and lights and beauty. What a privilege to rejoice in His gifts from all time and for all time. HalleluYah! Now, here are the lyrics from the last two verses of the song.
Verses 4-5
O come, Thou Key of David, come,
And open wide our heavenly home;
Make safe the way that leads on high,
And close the path to misery.
Rejoice! Rejoice! Emmanuel
Shall come to thee, O Israel.
O come, O come, Thou Lord of might,
Who to Thy tribes, on Sinai's height,
In ancient times did'st give the Law,
In cloud, and majesty and awe.
Rejoice! Rejoice! Emmanuel
Shall come to thee, O Israel.
When I think of God's promises to us, His deliverance from hopelessness, and all He has done to draw us close to Him and give us the right to call Him "Abba, Father," it moves me beyond words. I am nothing in and of myself, and yet He decided I am worth the amount of love it takes to robe Himself in flesh to set an example for my life, and the greater love to lay down His life for me.
If you don't know Him, or you don't know Him with this kind of intimacy, seek Him with all your heart and soul and you will find Him. That's His promise. I pray for your understanding and desire to receive the gift of salvation paid for by sacrifice and blood. He does love you, and He desires to ransom you out of your sin, so you will no longer have to live in bondage to it. Rejoice with me and be free to go and sin no more. Amen.
I'm not sure when it became en vogue to pay people back as we feel they deserve, but it is a horrible twisting of God's real "golden rule." Injustice should not breed injustice, especially when the first act has not been proven. What has been proven is that people are excusing bad behaviors as balancing justice. Individuals are burning businesses of people who have done them no wrong, and journalists are publishing private information of the innocent family of a perceived wrong-doer.
And what if we all, including the police, did what rioters are doing in the name of justice? What if, every time an African-American gang member shot a white police officer, the rest of the white police officers burnt down the houses of all the gang members and their families? Without any color or race in play, what if police routinely attacked innocent civilians coast to coast as a method of payback for the deaths of their brothers in blue? Would any consider that to be justice?
What does Scripture tell us that God considers justice or right behavior? Here are a few verses from the New Living Testament…
Matthew 22:39b–Love your neighbor as yourself.

Matthew 5:44-45a—But I say, love your enemies! Pray for those who persecute you! In that way, you will be acting as true children of your Father in heaven.

Ephesians 4:31-32—Get rid of all bitterness, rage, anger, harsh words, and slander, as well as all types of evil behavior. Instead, be kind to each other, tenderhearted, forgiving one another, just as God through Christ has forgiven you.
Two wrongs have never made a right. I believe Yeshua told people to forget the old "eye for an eye" instructions for more than just His mercy. I believe it was because people misused and abused God's instruction, and they used payback for personal reasons instead of under God's direction.
If we try hard enough, any one of us could find a reason to hate, or at least dislike, any other of us. I have known people who wished evil on others just because of what state they were born in or what team they favored. This idea that we should hate someone because of the job they do, the race they were born into, their financial status, or whatever, is senseless. Those who incite the hatred in others are just as guilty as those who start the fires because they ignite the matches that ignite the matches.
Here's what I want to know: Where are those who are using this situation to teach their children why they should never put themselves in bad positions by getting involved in criminal activities? Foolishness is born into the heart of a child, and only the rod of correction will drive it from them. Children aren't necessarily innocent just because they're children, and by the time they're teens, they are old enough to take responsibility for their own behaviors. There's no personal responsibility for them or their "defenders" in trying to refocus the attention on how the police dealt with the criminal instead of reminding youth that crime doesn't pay.
This new "Golden Rule" as promoted by events like the Ferguson riots, and older versions of the same, is neither golden nor a good rule to live by. It's all about division even if it disguises itself as unifying people because it's only unifying for the purpose of being set against others.
The spirit of division began in the garden when Adam blamed God for the woman who helped him sin, and Eve blamed the serpent for offering the sin. In truth, Eve was responsible for listening to the temptation, and Adam was responsible for choosing to obey a voice other than that of his Creator. It continues to this day in dividing race, gender, status, etc. It won't stop as long as sin reigns in us, but that doesn't mean any of us has to live by its rule. Will you be one to choose God's word and rules over man's?
Search My Blog

My Readers Like…

Join 1,624 other subscribers

Follow me on Twitter

My Tweets

Just Some of the Blogs I Follow

Blog Stats

Also Find Me At…
Read by Category

Archives

Recent Posts from:: KaleidoWriter: A woman who loves kaleidoscopes and writing.

Find Posts by Date

June 2023
S
M
T
W
T
F
S
1
2
3
4
5
6
7
8
9
10
11
12
13
14
15
16
17
18
19
20
21
22
23
24
25
26
27
28
29
30

My Current "To Read" List

Add this blog to your RSS reader.

My Latest Flickr Photos