What a ride this life can be sometimes, huh? Four years ago today, I was riding a train headed west to Arizona where I would spend my mother's last 10 days on this earth. Until this time, I never knew how much the death of a parent could change a life. I don't think I would've understood even if someone tried to explain. It's one of those "you had to be there" experiences.
Still, I promised after I posted her picture and funeral flier back in 2015 that I would share the miraculous events of those last days. So, I am using this New Year's Day to keep my old promise.
Mom called me with the news of her pancreatic cancer diagnosis on December 27th, 2014. She said the doctors told her it was an aggressive mass that gave her less than three months to live. I was ready to go into prayer battle, but she told me she was ready to meet Jesus and that she was okay. I accepted her answer and talked with my husband about going out there after my writer's meeting on the second Saturday of January. Something inside told me I needed to go sooner, though, and on December 31st, I signed on to Amtrak.com to see what was available. I found a ticket I could purchase with points I'd saved, and it was available the next day at 6:00 AM.
It's almost a two-day ride from Chicago to Arizona, and in that time, I received phone calls from my mother's doctors who complained that she was being aggressive since they removed her IV and asking me how I wanted to handle hospice plans. I got the doctor to agree to put her back on fluids so she could be lucid when I arrived. But the stress of broken connections and tasks I'd never performed gave me an upset stomach, A caring attendant did what she could to comfort me in my distress. Finally, I arrived to my old home town of Kingman where I would spend one night with my sister before we headed to Tucson to see our mom.
Fast forward a few days to Mom's apartment, a hospice team, and helpful members of her church. Mom was still asking for a little food and some crushed ice, so I tried to give her all she desired. On Thursday January 8th, I set up a laptop to allow her to say goodbye to her family members in Kingman and my husband back in Indiana via a Google Hangouts video. By Saturday, she was eating less and sleeping more, and I was sleeping far less but using my time to sing to my mom with all the love I could find inside my heart. It was a battle because of an abusive childhood and trouble in our lives up to that point, but that's another story for a different post. It's important for my readers to know there was a PTSD-worthy history involved, though.
On Sunday the 11th, I got a sitter and decided I needed a little break to attend my mom's church. It's always awkward for me to figure out where to sit when I visit new churches, but this time, I would soon see how much God was in control. A woman who sat in front of me stood to tell the church of her pain about her husband's recent death. That was an open door for me to invite her when I invited the rest of the church to walk over to my mother's house and bid her farewell. Janet, accepted the invitation.
Now, most of the church members had been in to see her, so I brought Janet in to introduce her. While we waited for a few others to pray, Janet grabbed me and said she needed me outside right away. Remember, I had never met this woman before that morning in church. And, it turns out, it was only her second visit to the church, so she had never met my mother. She got me outside and asked if there were spiritual and mental battles between me and my mom. Once I explained, she said she knew why we had the rocky relationship we did. In a nutshell, she informed me she didn't want to scare me but wanted me to know she saw something demonic hovering around my mother and oppressing her. She immediately gave me a prayer to pray over my mom. We prayed it together and with a neighbor friend, and when we went back inside, there was a noticeable change in the atmosphere.
In the next two days, Janet interceded for my mother and counseled both her and me to take our authority as children of The Almighty God. We stood in prayer against the evil that had likely oppressed her for most of her life, and we received both deliverance and peace. My mother was still dying, but everything was different. She was so comfortable that it amazed even her hospice attendants. They said she should have been more miserable and in far more pain even with the high doses of painkillers they had given her to prepare her for death.
In my times alone with my mom, my singing to her seemed clearer and more melodic than I had ever heard my voice. In addition, some pleasant memories from childhood days returned to my thoughts when before I had only remembered the troublesome times. To me, it was evident God put this woman into that church, and at that specific time, especially for my mother and me. God used her as a blessing in both spiritual and emotional ways. Next, I would see He put her there to be a physical blessing, too.
Soon after meeting her, I found out Janet was a retired RN. She volunteered to drop most everything at her own home to stay and help me care for my mother. That was an answer to my mother's prayer that her children would never need to bathe her or change her diapers. Janet took care of the "gross" things, like suppositories, and she stayed as my helper right up to my mother's last breath. And that leads me to my conclusion for this part of the story.
Members of my mom's church stopped by to visit my mom and let me rest for a few hours here and there. Janet took the last shift on Monday night. She told me she would wake me if my mother needed me. I dreaded the thought of seeing her struggle for her last breath, but Janet did not know that. Still, she woke me right after her final moment on this earth, and I did not have to witness that battle. Her death rattle was silenced, but my mother was still warm, so I knew Janet woke me just in time. And because of all the changes in my spirit, I received the blessing of grieving my mother and our good times instead of beating myself up over so many past days taunting me with the fact I could never change them. When put into the hands of The Almighty, even the old can change and be made new.
2014 is almost over, and I've slowed down a bit as the year winds down. I guess we all need to take a bit of a break now and then, and mine came in with some physical issues that wore me out for a few weeks. Now, I wonder if my body was preparing for the emotional hit I received just two days ago when I found out my mother has inoperable late-stage pancreatic cancer. Prayer gives me amazing comfort, and I can't imagine walking through a time like this without the grace of God and the strength of praying friends. When we're out of control, there's so much comfort in knowing that God is on His throne and that He cares.
With planning and upcoming travel, I don't know how often I'll be posting, but I promise I won't forget about the blog or about my precious and valued readers. Thank you for every day, and every lesson, you have walked (and will walk) with me in this wisp of life here on earth. Now, here's a 2014 review prepared for me by WordPress…
~~~~~~~~~~~~~~~~~~~~~~~~~~~~~~~~~~~~~~~~~~~~
The WordPress.com stats helper monkeys prepared a 2014 annual report for this blog.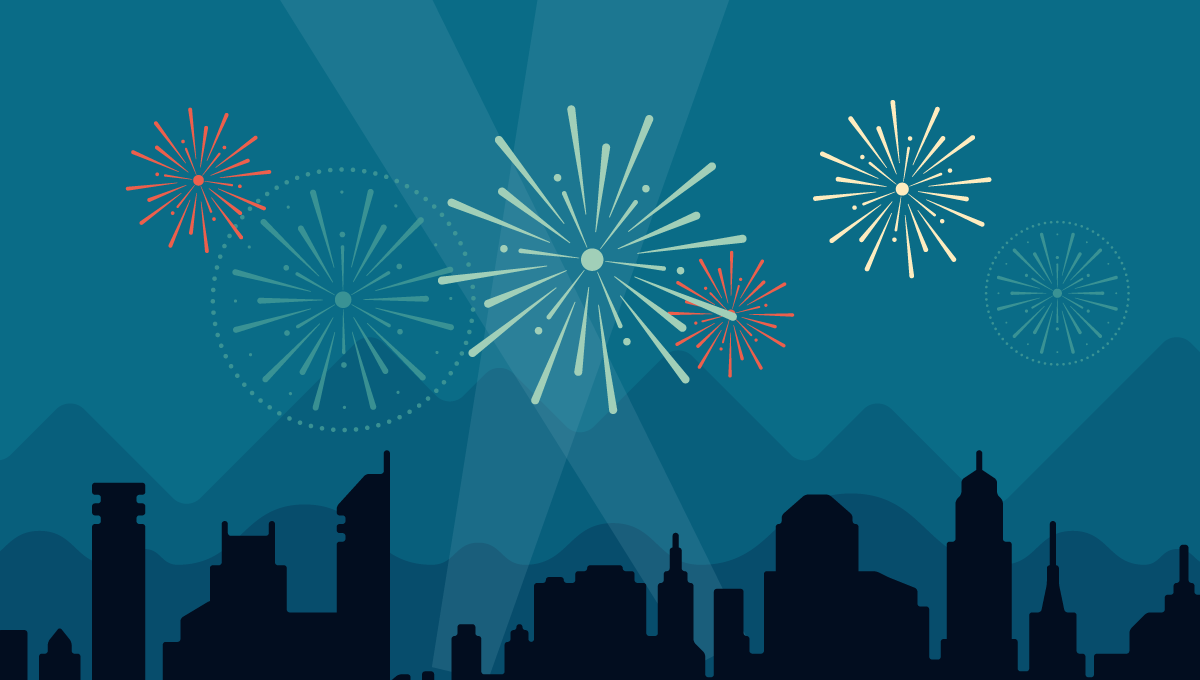 Here's an excerpt:
A San Francisco cable car holds 60 people. This blog was viewed about 1,900 times in 2014. If it were a cable car, it would take about 32 trips to carry that many people.
From https://www.youversion.com/bible/1/pro.1.kjv (Using KJV for quotes because it's public domain)…
23 Turn you at my reproof: behold, I will pour out my spirit unto you, I will make known my words unto you.
24 Because I have called, and ye refused; I have stretched out my hand, and no man regarded;
25 But ye have set at nought all my counsel, and would none of my reproof:
26 I also will laugh at your calamity; I will mock when your fear cometh;
27 When your fear cometh as desolation, and your destruction cometh as a whirlwind; when distress and anguish cometh upon you.
28 Then shall they call upon me, but I will not answer; they shall seek me early, but they shall not find me:
29 For that they hated knowledge, and did not choose the fear of the Lord:
30 They would none of my counsel: they despised all my reproof.
31 Therefore shall they eat of the fruit of their own way, and be filled with their own devices.
32 For the turning away of the simple shall slay them, and the prosperity of fools shall destroy them.
33 But whoso hearkeneth unto me shall dwell safely, and shall be quiet from fear of evil.
GOD'S WAY JUST WORKS–IT REALLY DOES
The Message Bible calls the Proverbs "A Manual for Living." And it can be that for anyone who is willing to apply it. Wisdom in this book is in the feminine which is also the way much of Scripture related to the Holy Spirit is written. You could say it's the "mothering" side of Our Creator. While Daddy is making the rules, Mom is explaining to us why it is in our best interest to follow them. It's a picture of the wholeness of God's love for us if ever I've seen one.
So what about those harsh-sounding warnings of laughter in the face of our trials? I used to think that was so cruel to even think God would laugh at me and mock when my fear came upon me. It was even worse to think He would not be there for me when I called upon Him. But through much study, I've found this is referring to the spirit of wisdom. In a brief thought, it is simply saying, "Because you didn't listen to wisdom to keep yourself out of a big mess, you're gonna be laying there crying, 'I don't know what to do, now,' and you won't be able to find the right answer."
God's mercy is new every morning, and He gets us out of a lot of self-inflicted bondage, but He's not in the business of going around plucking us out of every entanglement we get ourselves into. If we've learned the fire is hot and we stick a hand in it anyway, He's not going to stop it from burning us. If we knew from the wisdom in the depths of our souls that getting involved with the good-looker that has caught our attention, and then we end up brokenhearted like others who followed the same trail before we did, Wisdom will say, "What made you think that the same thing would not happen to you?"
So, today, let's heed what this passage brings to us. Let's put God in the proper place in our lives, on His throne and above us as Lord of our whole lives, and then listen when He speaks. Whether He speaks through our hearts, through His written word, or through others He brings on our paths to lead us, let's have the fear (respect) that will cause us to listen to His wisdom like a child listens to his nurturing mother. When we do that, we have the promise that ends this chapter. As Eugene Peterson puts it in The Message, "First pay attention to me, and then relax. Now you can take it easy—you're in good hands."
Search My Blog

My Readers Like…

Join 1,624 other subscribers

Follow me on Twitter

My Tweets

Just Some of the Blogs I Follow

Blog Stats

Also Find Me At…
Read by Category

Archives

Recent Posts from:: KaleidoWriter: A woman who loves kaleidoscopes and writing.

Find Posts by Date

May 2023
S
M
T
W
T
F
S
1
2
3
4
5
6
7
8
9
10
11
12
13
14
15
16
17
18
19
20
21
22
23
24
25
26
27
28
29
30
31

My Current "To Read" List

Add this blog to your RSS reader.

My Latest Flickr Photos